Circuit Board Jewelry by TheBlueKraken
: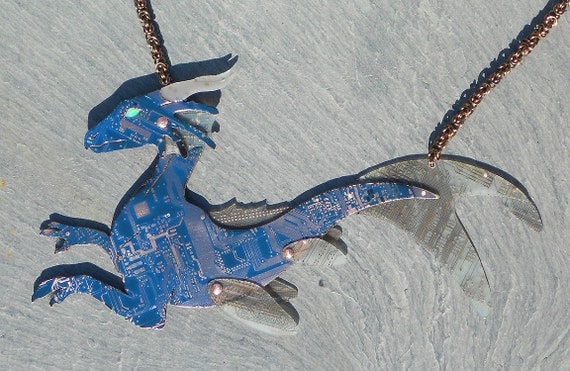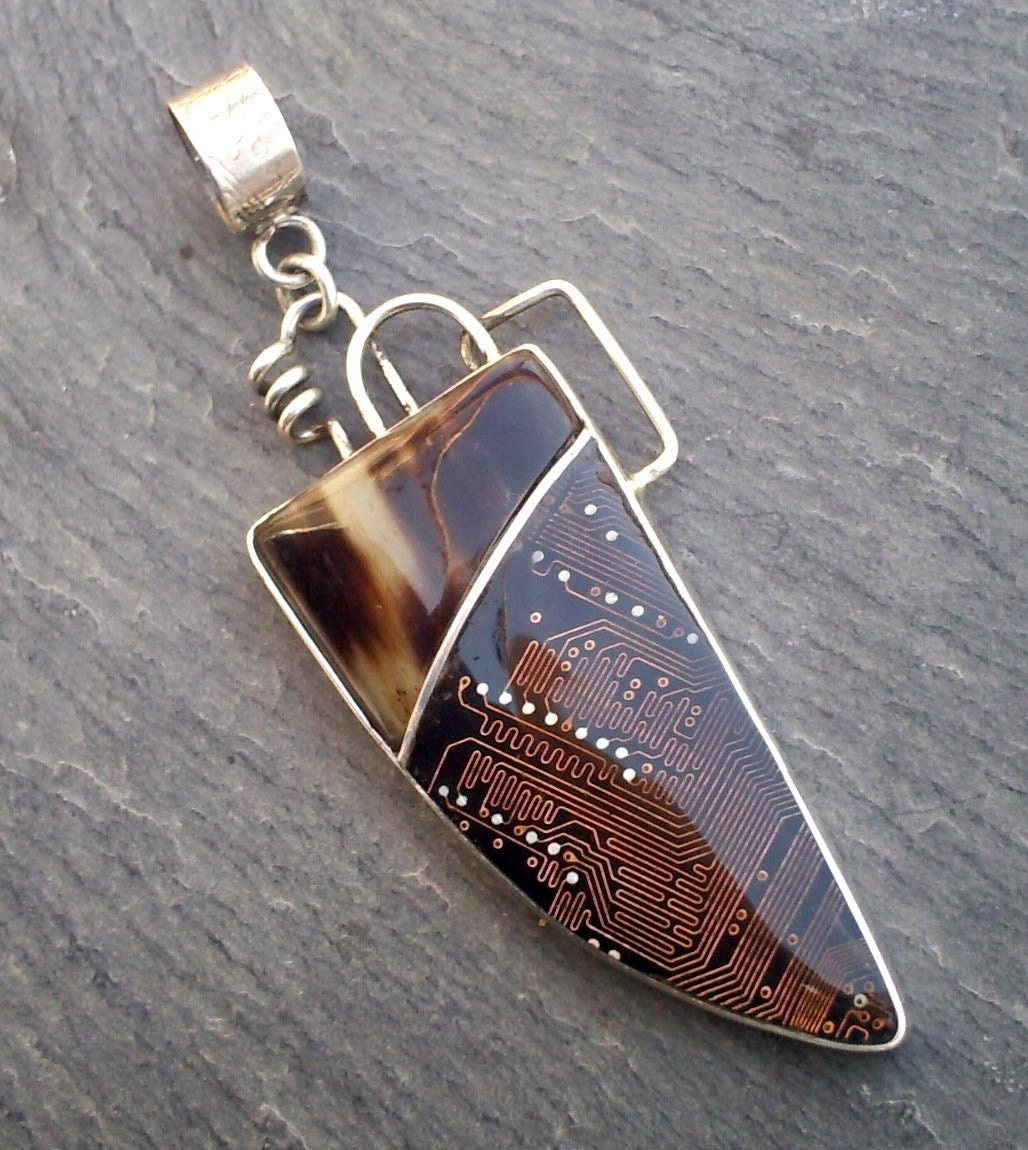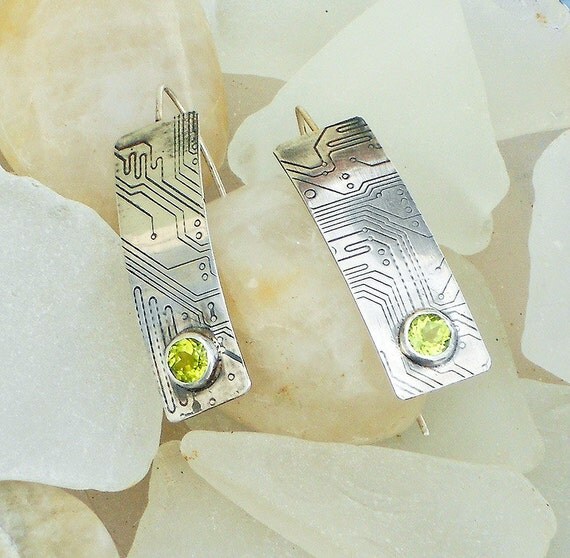 Wandering around Etsy I came across these wonderful pieces by
TheBlueKraken
. While computer waste jewelry is not a new idea, sometimes you see it done so well, and combined thoughtfully with silver and enamel work, that you just have to share it.
Very nicely done!